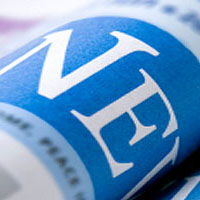 Local community organizations are helping service providers and the public better understand underprivileged workers through a poverty simulation at Blue Ridge Community College on April 13th in Weyers Cave.
Community members and volunteers will gain a unique view of life in poverty through a three-hour simulation at the event, hosted by the United Way of the Greater Augusta, The Community Foundation of the Central Blue Ridge, and the Community Action Partnership of Staunton, Augusta, Waynesboro.
The goal of the simulation is to create an immersive experience that helps participants increase their knowledge and understanding of the dynamics of poverty and to sensitize participants to the realities faced by low-income people.
"Creating awareness about poverty is more than simply talking about it", said Cynthia Pritchard, President and CEO of the United Way of Greater Augusta. "We have to put people in position to really understand the challenges that come with having to make very difficult choices."
In the simulation, participants assume the roles of up to 26 different families facing poverty. Some are newly unemployed, some are recently deserted by the "breadwinner," and others are recipients of TANF (Temporary Assistance for Needy Families, formerly AFDC), either with or without additional earned income. Still others are senior citizens receiving Social Security or grandparents raising their grandchildren.
Details
What: Poverty Simulation When: April 13th 2016
Where: Plecker Center, Blue Ridge Community College
Participation: For more information and to register go to www.unitedwayga.org/poverty-simulation