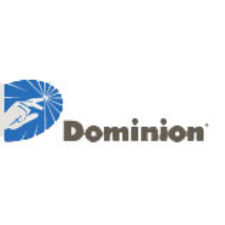 Dominion Virginia Power and the Commonwealth of Virginia reached an agreement to deploy 110 megawatts of solar power generation.  Gov. Terry McAuliffe and Dominion joined together to announce the multi-year agreement. The Commonwealth will purchase the solar-generated electricity through a long-term agreement with Dominion.
"This is another positive step toward furthering the new Virginia economy and will create jobs here in the Commonwealth while reducing the state's carbon footprint," said Gov. Terry McAuliffe. "We are committed to solar energy development, and I am pleased to work with Dominion to expand renewable generation in Virginia."
"Dominion agrees, solar generation is an important element of a low-carbon, balanced and diverse generation mix," saidThomas F. Farrell II, chairman, president and chief executive officer of Dominion Resources Inc., the parent company of Dominion Virginia Power. "We are proud to partner with the Commonwealth in its pursuit of making Virginia a leader in clean energy technology."
Dominion Virginia Power will build up to 75 percent of the solar capacity and third party solar developers will develop 25 percent of the capacity. Dominion will work with various state agencies to determine the location and size of the individual facilities.  Timeline for construction and costs will be determined as individual projects are scoped and developed.
Other Dominion customers will not experience a rate change because of this agreement. Any costs associated with this program will be paid by the state.
Once completed, the 110 megawatts of solar is expected to generate approximately as much energy as is consumed by the entire community college system annually.
This partnership is another example of Dominion's commitment to increase solar in Virginia.  The company announced earlier this year that it plans to add at least 400 megawatts of solar by 2020.
About Dominion
Dominion Virginia Power is a subsidiary of Dominion (NYSE: D), one of the nation's largest producers and transporters of energy with operations in 14 states. Dominion has a portfolio of approximately 24,400 megawatts of generation and 6,490 miles of electric transmission lines. Dominion operates one of the nation's largest natural gas storage systems with 928 billion cubic feet of storage capacity and serves utility and retail energy customers in 14 states. For more information about Dominion, visit the company's website at www.dom.com.