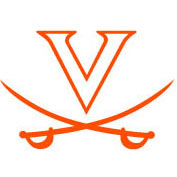 Pitt turned two UVa. first-quarter turnovers into touchdowns, and held on from there to beat the punchless Cavs, 14-3, on Saturday.
Dominique Terrell inexplicably allowed a Matt Yoklic punt hit his leg at the Virginia 19 for the first turnover, which the Panthers (3-1, 2-1 ACC) turned into a 6-yard James Conner TD run and a 7-0 lead.
Quarterback David Watford fumbled a third-down snap on the Cavs' next possession, setting up the Pitt offense at the 18 for another short drive that culminated in a Tom Savage-to-David Street touchdown pass and a 14-0 Panther lead.
From there, it was a struggle – for fans to keep interest.
Neither team cracked 200 yards of total offense, and Virginia, despite forcing three Pitt turnovers, couldn't get anything going until late, finally getting on the scoreboard at the 1:23 mark of the third quarter on a 32-yard field goal by Ian Frye.
UVa. (2-2, 0-1 ACC) did manage to drive deep into Pitt territory late in the fourth quarter, but a fourth-and-goal pass from Watford to tight end Jake McGee was incomplete in the back of the end zone.
Virginia failed to convert on any of its three fourth-down conversions in Panther territory.
The defense was stellar, holding a Pitt offense that rang up 598 yards of offense and 58 points last week in a win at Duke to just 14 turnover-aided points, 199 yards of total offense and eight net rushing yards. The 'Hoos also sacked quarterback Tom Savage eight times on the day.
Watford was just 15-for-36 passing for 122 yards. Virginia had 188 yards of total offense.