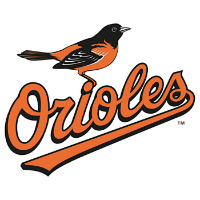 Chris Archer and four Tampa relievers held the Orioles to five hits in a 2-0 shutout win on Monday.
Archer (1-4, 5.47 ERA) struck out 10 and didn't walk a batter in six and two-thirds innings for his first win of the season.
Kevin Gausman (0-1, 1.80 ERA) took the loss in his first start of 2016, allowing a run on three hits in five innings of work, striking out seven and walking two.
The Rays bullpen didn't allow a baserunner in two and a third innings.