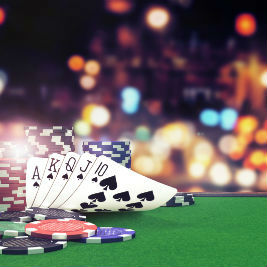 Online gambling in India is rapidly growing for the last decade, be it in casino tables, sports, and slots. According to statistics, the Indian market value of gambling and the entire gaming industry in 2019 escalated to 62 billion Indian Rupees. This number is expected to grow within the next half-decade to reach 250 billion Indian Rupees. But what is contributing to the growth of online gambling India?
Contributing Factors to the Growth of Online Gambling in India
One great indicator of this growth is the increased job opportunities coming from this industry. Statistics show that by 2022 there will be over 40,000 employees in the gambling market in India. That means there will be more gambling games entering the Indian market. This entrance will consequently lead to increased profits. From various studies, this online gambling growth in India is attributable to the following factors:
1. Introduction of Smartphones
One of the factors that contribute to this exponential growth in the gambling industry is the introduction of smartphones. Most gaming developers are now releasing casino games that are compatible with Androids, tablets, computers, and iOS. This smartphone has been a great contributor to the growth of this industry.
Every casino game you get over the internet nowadays has some review writeups. Besides, the indication of Return to Player (RTP) usually indicates the compatibility of the game with various devices. Most of them can now be played anytime, anywhere with your smartphone.
2. Investments from Big Players
People tend to trust any industry that is supported by significant and reputable players in the market. Recently some big players in the market like Alibaba, Youzu, Nazara, and Tencent have become notable investors, sponsors, and supporters of the casino industry in India.
This support has made many people gain trust in online gambling, causing it to increase. These reputable companies have made significant investments in this gaming industry, giving it more credibility to most gamblers.
3. Huge Youth Population
Statistics show that India is the largest country in the world, with the largest population of youths. To this effect, most industries in the land are developing new generation interests. One of the significant interests of many youths is digital sports, including gambling.
According to a study conducted by the Statista in 2016, 55% of casual gamers and over 66% of those heavy gamers in India are below the age of 24 years. These statistics should tell you that the nation consist of youthful millennials.
4. Government Support
Amazingly, even the government is laying plans of supporting the youths to have access to these digital sports and other entertainments. Recently, the Prime Minister of India launched a program where they look forward to installing over 10,000 free Wi-Fi hotspots areas. By December 16th, 2019 will establish a hundred of them.
This move will be a good breeding ground for the immense growth of the gaming industry and general online gambling in Delhi and entire India.
5. Availability of Online Games
The gaming industry cannot do well if there are no casino games for the gamblers to play. These online games are one thing that has significantly contributed to the growth of the industry. Just like any other country, gambling in India is highly restricted. But for the lotteries and horse racing, the bar is a bit lowered.
However, the government has mandated a particular organization to license the games. Despite the restrictions, there are thousands of casinos online, making it even harder for the government to restrict.
However, the Federal Information Technology Act passed in 2011, aimed at blocking all foreign gambling sites. Nevertheless, the youths can still access them right in their phones.
6. Availability Computer and Console Gaming
Besides the recent introduction of smartphones, desktop and laptops have made this industry grow in the past two decades. In 2019, computer gaming had a market value of 96 million USD while the console gaming had 240 million USD.
A Snapshot of Mobile Casino Growth
As mentioned earlier, most online casino games can now are accessible through smartphones. Most of the heavy gamers youths in India usually prefer using their mobile phones instead of desktops and laptops.
Mobile gaming is growing exponentially, mainly because of mobile phone affordability. Statistics show that the market value of operational mobile gaming across India will be 405 million USD come 2022. A forecast further demonstrated that the anticipated mobile phone gamers by 2020 would be 628 million.
What is the Fate of Gambling in India?
As long as the nation is full of youthful generation, and there are online casino and betting games, online gambling in India is bound to continue. Over the past five years, India has developed an uncommon interest among gambling companies like William Hill and Ladbrokes that are already offering online casinos games in countries like UK and Germany.
The companies aim at getting the gambling license in the land to give the gamblers ample time to do their placements. Sikkim State has already given gambling licenses to these companies, and many gambling enthusiasts in India are positive that this State will influence entire India to embrace gambling. For now, we can wait and hope that it will happen.