Sports
Old Dominion tops Florida Atlantic on last-second field goal, 31-28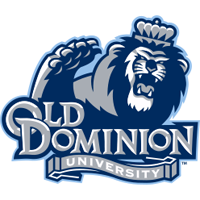 Satchel Ziffer kicked a 27-yard field goal with no time left as Old Dominion defeated Florida Atlantic 31-28 to win three-straight to end the regular season.
Jaquez Johnson ran for an 11-yard touchdown with just over five minutes left but the Monarchs went 56-yards in 15 plays to set up Ziffer's game-winning kick with no time left.
After a scoreless third quarter, Ray Lawry busted off a career-long 68-yard run to put the Monarchs up 28-21 with 10 minutes left in the fourth quarter.
Johnson's run tied the score for FAU to set up Ziffer's field goal, which hit off the left upright and bounced in for the ODU win.
ODU received the opening kickoff and marched 75-yards in 10 plays capped by a three-yard Taylor Heinicke to Antonio Vaughan touchdown pass.
FAU followed with a 12 play, 78-yard drive capped by a one-yard touchdown from Tony Moore.  On the drive, 74 of the 78-yards came on the ground.
The Owls took the lead on a 73-yard punt return touchdown from Lucky Whitehead.
Old Dominion tied the score at 14 on a 12-yard touchdown pass from Heinicke to Melvin Vaughn to complete an eight play, 51-yard scoring drive.  The big play of the drive was a 12-yard completion from Heinicke to Antonio Vaughan to convert a fourth and three.
Florida Atlantic went back on top with a three-yard run from Jay Warren.  The Owls drive was an eight play, 79-yard drive.
The Monarchs knotted up the score at 21 on a two-yard touchdown pass from Heinicke to Zach Pascal.  The touchdown capped an 11 play, 64-yard drive that featured three-straight catches by freshman Marques Little.
Heinicke finished the day 32-of-50 for 282 yards and three touchdowns.  Lawry had 25 carries for 213-yards and a touchdown.  David Washington had seven catches for 70 yards while Melvin Vaughn had seven receptions for 67 yards.
Justice Davila and TJ Ricks had nine tackles apiece while Ricks forced and recovered a fumble.
Notes – Ray Lawry's 61-yard first quarter run was his longest of his career and longest run for ODU on the year … Antonio Vaughan became the third receiver in ODU history to record 1,000 receiving yards in a season … Heinicke's two first half touchdown passes tied him with Colt Brennan (Hawaii) for fourth all-time … Sophomore cornerback Aaron Young started the first game of his career … Three-straight catches by Marques Little in the second quarter was his most in a game this season … In the third quarter, Satchel Ziffer punted for the first time in his career … Ray Lawry's 100-yard rushing game was the fifth of his career … Lawry's 213 rushing yards is a career-high and second most in school history only behind 224 by Thomas DeMarco … Lawry's 950 rushing yards on the season is a school record … Heinicke now has 132 career touchdown passes and 14,959 passing yards, both rank in the top-five FBS all-time.