Old Dominion University football junior quarterback Taylor Heinicke became the first Division I quarterback in the state of Virginia to pass for more than 10,000 career yards.  Heinicke completed the feat in Saturday's 27-24 win at Norfolk State.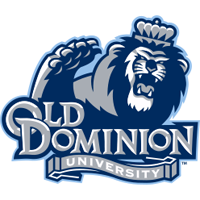 "I am very proud of Taylor and this milestone he has accomplished. 10,000 yards passing in only 29 games is an incredible number. One of the best things about it for me is the fact Taylor would be the first to tell you it is a team accomplishment and the guys he has played with in those 29 games made it happen," ODU head coach Bobby Wilder said.  "The fact that he passed 10,000 yards on a 22-yard TD pass to Larry Pinkard makes it even more special. Larry is one of the players that has been with Taylor during the 29 games he has played."
Heinicke completed 26-of-44 passes for 325 yards and three touchdowns in the win, and surpassed 10,000 career yards on his 22-yard TD pass to Larry Pinkard early in the second quarter.  Heinicke has passed for 10,186 career yards.
The Atlanta, Ga. native is the sixth quarterback to surpass 10,000 career yards this season and was one of three do surpass 10,000 yards this past Saturday.  Heinicke joined Hampton native and Clemson quarterback Tajh Boyd, 10,296 and Ball State's Keith Wenning, 10,119.  Troy's Corey Robinson is the active career passing yards leader while Aaron Murray of Georgia is second and Fresno State's Derek Carr is third.  All five quarterbacks are seniors, while Heinicke is a junior.
In 29 career starts, Heinicke has completed 844-of-1,321 passes for 88 touchdowns and 10,186 yards.  He has completed those passes to 17 different receivers since his first start in 2011 against this coming week's opponent, Rhode Island.