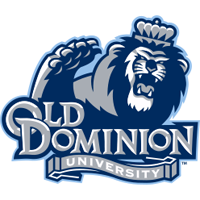 Old Dominion entered its Governor's Holiday Hoops Classic matchup with Virginia with a scary bad 1-10 record, while the Cavs at 9-2 had won eight straight.
There's a reason they play 'em.
ODU erased a 10-point Virginia lead with a 21-4 second-half run and held off UVa. down the stretch en route to posting a stunning 63-61 win on Saturday.
The Monarchs led by as many as nine before the 'Hoos began chipping away late. An apparent game-tying jumper from the corner by freshman point guard Teven Jones with 3.1 seconds left was ruled a two-pointer that left Virginia down one at 62-61. After an ODU free throw, Virginia, without a timeout, pushed the ball to halfcourt, where Joe Harris lost control of the ball before getting up a desperation halfcourt heave at the buzzer.
The loss drops UVa. to 0-3 against teams from the CAA in the 2012-2013 season. The Cavs had lost earlier to George Mason and Delaware.