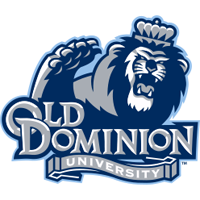 ODU has officially released the "Taylor's Tally" page on ODUSports.com to promote senior quarterback taylor heinicke for national awards.
"Taylor's Tally" features several highlight packages, news articles on Heinicke, a record section, a recap of his record-setting first three seasons, along with a look at his many awards, including the 2012 walter payton award.
A native of Atlanta, Ga., Heinicke is the only Division I quarterback in the state of Virginia to throw for more than 10,000 career yards and is one of just 18 Division I quarterbacks to have passed for 10,000 and rushed for 1,000 career yards.
Heinicke is the FBS active leader in career passing yards, passing yards per game, total offense, touchdown passes, touchdowns responsible for, completions, and completions per game.
The senior signal-caller has been named to the preseason Watch List for the Davey O'Brien, Maxwell and Manning Awards.
Link for "Taylor's Tally" is below.
http://www.odusports.com/ViewArticle.dbml?DB_OEM_ID=31100&ATCLID=209606369