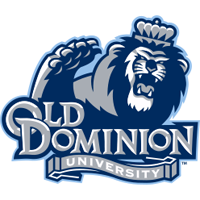 Old Dominion University offensive lineman D.J. Morrell signed as a free agent with the Detroit Lions after the NFL Draft Saturday night.
"I'm excited I am getting an opportunity and ready to get to work in Detroit," Morrell said.
A native of Norwalk, Conn., Morrell becomes the sixth former Monarch to sign a free agent contract, joining Deron Mayo (Broncos, 2011), Ronnie Cameron (2012, Bears), Edmon McClam (2012, Lions), Chris Burnette (2013, Dolphins) and Craig Wilkins (2013, Seahawks).
Morrell started all 25 games he played in at Old Dominion, playing both guard and tackle.  He started all 13 games as a junior helping the Monarchs win the CAA Championship, and slid out to tackle for all of two games this season.  He started at right guard at Pittsburgh, limiting All-America defensive tackle Aaron Donald to just two tackles.