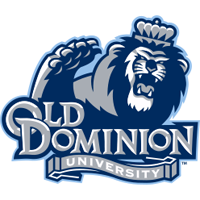 ODU football coach Bobby Wilder announced that 10 student-athletes will join the Monarchs for the spring semester in January.
"We are excited to bring in these 10 student-athletes to Old Dominion.  It is critical for them to join our program in January to get a head start in the classroom and in the weight room and they can join us for spring practice," Wilder said. "This will add increased competition at several positions and will prepare us for the 2015 season."
The 10 student-athletes will enroll at ODU in January and will join the Monarchs' off-season conditioning program and spring practices.
Tony Barnett – 6-4, 280 – OL – Roseland, Va./Nelson County/Fork Union
A big, athletic offensive lineman who projects as a tackle … Earned All-District honors at Nelson County … Finished in third place in the Virginia State Championships in the shot put.
Devon Brown – 5-11, 182 – CB – Hoover, Ala./Spain Park/UAB
Brown played in 10 games in 2014 at cornerback for uab … Registered 11 tackles and two pass breakups … Was a two-year starter at Spain Park High School in Hoover, Ala. … One of four defensive backs from the Spain Park secondary to receive a Division I scholarship … Has two years of eligibility remaining.
Jeremy Cox – 5-11, 211 – RB – Hope Mills, N.C./South View/Fork Union
A two-time First-Team All-Conference selection at South View High School … A three-star recruit by Rivals and 247 Sports coming out of high school … Rushed for 1,386 yards and 20 touchdowns as a senior at South View … Received a scholarship offer from Kent State.
Jaylin Jeffries – 6-0, 220 – LB – Burlington, N.C./Walter M. Williams
Earned All-State honors as a junior at linebacker and received All-Region and All-Conference accolades as a linebacker as a sophomore … Had 213 career tackles, 23 tackles for loss and four interceptions … Rushed 240 times for 1,597 yards and 22 touchdowns … Rated a two-star recruit by 247 Sports, Jeffries signed a scholarship agreement with ODU in February.
Jordan Petty – 5-10, 180 – CB – Florence, Ala./Florence/UAB
Played in 11 games for uab in 2014 … Recorded 29 tackles, one interception and four pass breakups … Appeared in 10 games as a true freshman, starting seven … Despite missing two games, finished second on the team with 55 tackles with 3.5 tackles for loss and one sack … Registered his first career interception against Middle Tennessee … First-Team All-Conference cornerback at Florence High School.
Richard Thomas – 6-0, 220 – LB – Meridan, Miss./West Lauderdale/Pearl River
Thomas was named First-Team All-Conference this season after recording 52 tackles and a sack for Pearl River … A two-star recruit by 247 Sports out of high school as a running back … Also received offers from Georgia State, UTSA, Southern Miss and Troy.
Joey Verhaegh – 6-3, 220 – QB – Boise, Idaho/Phillips Academy/Fullerton CC
A junior college transfer from Fullerton CC, Verhaegh completed 212-of-376 passes for 2,515 yards and 18 touchdowns as a freshman … Earned Second-Team All-Conference honors at Fullerton … During his junior and senior seasons in high school, he combined to throw for 2,725 yards and 30 touchdowns … Rushed for 750 yards and nine touchdowns.
Tim Ward – 6-6, 210 – DE – High Point, N.C./High Point Central
Ward had 75 tackles, 12 sacks and two forced fumbles his senior season at high point Central … He had a season high 13 tackles and two sacks against Northwest Guilford as well as nine tackles and three sacks in a win at Grimsley … MaxPreps.com Player of the Game eight times as a senior.
Derek Wilder – 6-1, 225 – LB – Norfolk, Va./Maury
Earned First-Team All-District honors at linebacker and Second-Team at tight end … Wilder earned All-Region accolades as a junior at both tight end and linebacker … As a junior, helped Maury to an 8-4 record and advanced to the second round of the playoffs … Wilder caught a 50-yard touchdown against Warwick and had 15 tackles and two sacks in their first victory of the year.
Shadow Williams – 6-0, 225 – LB – Land O Lakes, Fla./Land O Lakes/Glendale
Williams led Glendale with 68 tackles on the season to go along with three sacks … He had a season high nine tackles against Snow College while recording seven tackles and two sacks against Arizona Western … Named Second-Team All-Conference … Originally a preferred walk-on at Arizona and redshirted before transferring to Glendale … Received scholarship offer from Southern Miss.