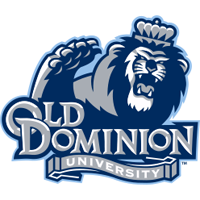 ODU football coach Bobby Wilder announced the hiring of Darrell Perkins on Friday. Perkins replaces Ulrick Edmonds who resigned to take a position at NC State.
"We appreciate the efforts of Coach Edmonds in his time here at Old Dominion. He had already made a positive impact on the linebackers and the defense. We respect and understand his decision to be with his family," Wilder said.
Perkins will coach the cornerbacks while Kermit Buggs will coach the safeties and Rich Nagy will coach the linebackers as he is in his second season as the defensive coordinator.
"We are thrilled to be able to hire Darrell Perkins to join our Monarch Family. Coach Perkins has 15 years of college coaching experience as a defensive, special teams, and recruiting coordinator," Wilder said. "He has a reputation as a detailed coach that works well with his players and is a tremendous recruiter."
Perkins coached at the UConn football for four years coaching the secondary. In 2012, his safeties helped the UConn defense to rank ninth in the country, and first in the BIG EAST, in total defense.
In 2010, he helped the UConn defense rank tied for fifth nationally in interceptions and rank 28th in the nation in pass efficiency defense. The Huskies went 8-5 that year winning a share of the BIG EAST and earning the league's automatic BCS berth into the Fiesta Bowl.
Perkins served as the defensive backs coach at Louisiana-Monroe in 2008 and 2009. He helped lead the Louisiana-Monroe defense to the top ranking in the Sun Belt Conference in 2009.
Prior to his stint at Monroe, he was the defensive coordinator at Charleston Southern in 2007. He was the linebackers and special teams coach at Northern Colorado in 2006 and was the defensive backs/special teams coordinator at Charleston Southern from 2004-05.
In 2004, Charleston Southern was ranked second in the Football Championship Subdivision in pass defense at 131 yards per game.
Perkins was the defensive backs coach and special teams coordinator at Ferris State from 2002-03 as the Bulldogs finished first in the Great Lakes Intercollegiate Athletic Conference in pass defense at 161 yards per game.
He was a defensive graduate assistant at Purdue in 2000 and `01. Perkins began his football coaching career at Gateway High School in Aurora, Colo., where he was an assistant coach from 1997-99 at his alma mater.
He was the head basketball coach at Legacy High School in Fort Collins, Colo., from 1993-96 and led the team to two state playoff appearances.
Perkins is a 1990 graduate of Wyoming and earned his degree in business marketing. He was a two-year starter at running back for the Cowboys and a three-year letter winner from 1985-89.
At Wyoming, Perkins played in the 1987 and `88 Holiday Bowls and with Purdue coached in the 2001 Rose Bowl, following the Boilermakers' 2000 Big Ten championship, and the 2001 Sun Bowl.
He is married to the former Elena Zbitskaya and the couple has a one-year-oldson Spencer. Perkins' son Jordan, played men's soccer at Iona.