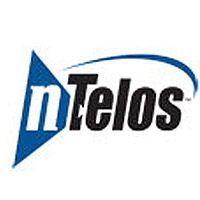 nTelos Holdings Corp., a leading regional provider of nationwide wireless voice and data communications and home to the "best value in wireless," announced today several strategic initiatives to refocus on its Western Markets.
After an extensive review of its operations and in an effort to maximize long-term shareholder value, the Board of Directors of ntelos has decided to focus the Company's business operations exclusively in its Western Markets (West Virginia and western Virginia), where it has experienced strong operating performance, has a favorable competitive position for its branded retail offering and benefits operationally and financially from its Strategic Network Alliance ("SNA") with Sprint.  On May 22, 2014, ntelos successfully amended and extended its agreement with Sprint to serve as the exclusive network provider in the SNA territory through the end of 2022.
To effect this strategic decision, ntelos has commenced an orderly exit from its Eastern Markets (eastern Virginia), which include the operating markets of Hampton Roads/Norfolk and Richmond.  As an initial step, ntelos has entered into an agreement to sell its 1900 MHz PCS wireless spectrum licenses covering these markets to T-Mobile for approximately $56.0 million in cash. The transaction is subject to customary closing conditions, including regulatory approval by the Federal Communications Commission, and is expected to close in April of 2015.  In addition, ntelos will wind down its network and retail operations in its Eastern Markets over the next year.  This is expected to include a transition of its subscribers to another carrier.
With the exit from the Eastern Markets, the Company intends to strengthen its Western Markets' network and operating results with the expansion of 4G LTE services, improved retail performance and enhanced service capabilities.  "The initiatives we are announcing today enable us to focus our operations where the opportunity is greatest and where we are the most competitive against other carriers," stated Rod Dir, NTELOS's President and Chief Operating Officer. "We look forward to bringing our customers in West Virginia and western Virginia a terrific 4G experience."
ntelos will have increased financial flexibility to invest in its Western Markets from the cash generated from the wind down of its Eastern Markets and the elimination of capital expenditures and costs that would otherwise be incurred in future periods in the Eastern Markets.  In addition to these activities, ntelos is exploring potential opportunities to monetize other non-core assets, including the sale of owned towers and undeployed spectrum.
"In an effort to strengthen our retail sales performance and leverage our strategic relationship with Sprint, we are right-sizing our business and redirecting our resources on our Western Markets, which provide us the greatest opportunity for sustained, profitable growth.  At the same time, we are exiting markets that have become increasingly competitive and where we have been unable to achieve acceptable financial returns," said Michael A. Huber, Chairman of the Board of ntelos Holdings Corp. "Focusing on our Western Markets, where we benefit from a strong branded retail presence and access to multi-band spectrum in the SNA territory, will allow us to make additional investments to improve the experience of our customers. We believe these investments will enable us to increase our market share, ultimately leading to greater operating efficiency and profitability. The initiatives we announced today improve the strategic coherence of our business as well as enhance our ability to seek opportunities to leverage our strategic assets as we build out our 4G LTE network."
The table below provides a brief comparison of the Eastern and Western Markets, as of September 30, 2014:
Category

Existing

Western Markets

Western as % of 

Existing

POPs

8.0 million

4.4 million

55%

Covered POPs

6.0 million

3.0 million

50%

Retail Subscribers

457,200

277,100

59%

FY 2014 YTD SNA Billed Revenue

$115.4 million

$115.4 million

100%

Total Cell Sites

1,446

998

69%
Please see the attached table for quarterly subscriber activity for the Western Markets, beginning with the first quarter of 2013.
Eastern Markets Wind Down
Stephens, Inc. and UBS Investment Bank advised the Company on this transaction and will continue to advise the Company as it explores opportunities to monetize other Eastern Markets assets.
Business Outlook
The wireless sector in which ntelos operates is characterized by intense competition and has seen increasing promotional activity and price competition in recent quarters. Although the Company does not expect the overall competitive dynamics of the wireless sector to improve, it is reiterating previous full year guidance for 2014:
Adjusted EBITDA of between $128.0 million and $132.0 million, and
Capital expenditures of approximately $105.0 million.
In addition, for the quarter ended December 31, 2014, the Company expects to incur impairment charges related to certain long-lived assets currently being utilized in the Eastern Markets and the spectrum being sold.
The Company is also providing a preliminary outlook for full year 2015 Adjusted EBITDA of between $100.0 million and $108.0 million.  This outlook reflects the Company's current view of the competitive retail wireless market, the estimated decline in SNA billed revenue as previously disclosed and the recognition of only a portion of the estimated annual savings associated with the realignment of the business commensurate with a smaller retail subscriber base.  This range excludes the expected revenue, expenses and one-time charges related to the wind down of the Eastern Markets.  Capital expenditures for 2015 are expected to be modestly less than 2015 Adjusted EBITDA.