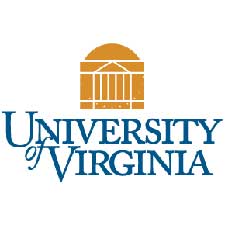 The University of Virginia has appointed Noah Myung, PhD, as the Academic Director of the Center for Leadership Simulation and Gaming at the Frank Batten School of Leadership and Public Policy. A highly regarded scholar in experimental economics and defense policy research, Myung's appointment will begin December 25, 2016.
Professor Myung joins Research Director Gerard Learmonth and staff at Batten's newly created Center for Leadership Simulation and Gaming. Myung will be working with UVA faculty and external partners to advance the use of state of the art, computer-modeled simulations.
Myung holds a PhD and MS in economics from the California Institute of Technology (Caltech). At the University of California, Los Angeles, he received his bachelor degrees in mathematics and economics. He also holds a diploma in military intelligence from the U.S. Army Intelligence Center.
"I am very excited to join the Batten School, and I am looking forward to working with the team to expand the utilization of simulations in higher education," said Myung. He added, "From the professional schools' perspective, our simulations offer tremendous benefits to students by bringing students one step closer to the real-world and providing an opportunity to apply the theories and policies learned in classrooms to solve complex real-world situations. Receiving a hands-on experience of developing courses of action and evaluating outcomes will provide students a definite edge in the professional world."
He added that simulations and gaming not only benefit the participating students, but also offer opportunities for generating new research ideas and collecting valuable data. Prior to his appointment with UVA, Myung taught finance and economics at the Naval Postgraduate School, Graduate School of Business and Public Policy. He has also served as a visiting scholar to the Haas School of Business at University of California, Berkeley.
An accomplished scholar, Myung has published work on economic games, military compensation and management behavior. He has been the recipient of several Department of Defense grants. He has also served in the U.S. Army as a Military Intelligence Officer and a Psychological Operations Officer.
The Center for Leadership Simulation and Gaming at the Frank Batten School of Leadership and Public Policy recognizes the value of simulation and serious games in leadership and public policy education. The Center deploys models and simulations in the areas of healthcare, environment, national security, development and education. These tools allow students to demonstrate their skills in leadership, negotiation, persuasion, decision-making and teamwork.
On February 25, 2017, the Center will administer the NASPAA-Batten Student Simulation Competition, an international competition held annually for public affairs graduate students. Each year the student teams tackle a complex global problem using computer simulations and present their solutions to their peers.