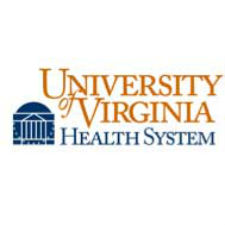 Sixteen University of Virginia Cancer Center physicians were named to Newsweek's "Top Cancer Doctors 2015" listing.
Newsweek developed the list in partnership with Castle Connolly Medical LTD, which publishes America's Top Doctors®. According to Newsweek's website, a Castle Connolly team led by physicians reviewed nearly 100,000 nominations, then talked with hospital leaders and cancer specialists to develop the list of top cancer doctors.
"This national honor for our physicians not only recognizes the excellent care they provide their patients, but the comprehensive, specialized care provided to patients at UVA Cancer Center," said Thomas P. Loughran Jr., MD, UVA Cancer Center's director.
The UVA physicians honored by Newsweek and Castle Connolly are listed below in alphabetical order.
Doctor                                   Specialty
Reid Adams, MD                 Surgical Oncology
Christiana Brenin, MD        Medical Oncology
Robert Dreicer, MD             Medical Oncology
Linda Duska, MD                 Gynecologic Oncology
William Grosh, MD              Medical Oncology & Endocrinology
Ziv Haskal, MD                     Vascular & Interventional Radiology
James Larner, MD              Radiation Oncology
Christine Lau, MD               Thoracic Surgery
Paul Levine, MD                   Otolaryngology – Head & Neck Surgery
Stacey Mills, MD                   Pathology
Susan Modesitt, MD            Gynecologic Oncology
Mark Russell, MD                Dermatology
David Schiff, MD                   Neuro-Oncology
Mark Shaffrey, MD                Neurological Surgery
Craig Slingluff Jr., MD         Surgical Oncology
Michael Williams, MD         Hematologic Oncology