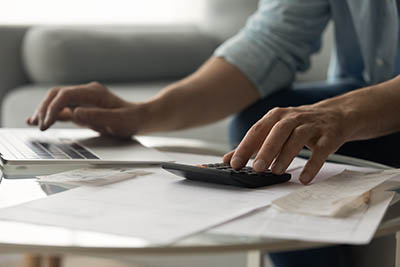 Want to know what your costs will be at a hospital before you schedule services? Want to comparison shop for medical procedures among regional providers? Want to know what a hospital's financial assistance policy is before receiving care?
As part of its continuing efforts to enhance public understanding of the health care delivery system, the Virginia Hospital & Healthcare Association unveiled a new online tool featuring health care price transparency and financial assistance policy information for hospitals across Virginia.
The Virginia Hospital Price Transparency and Financial Assistance Policies tool is a public resource that can help support patients' health care decision-making. The tool provides links through which users can review the cost of many common hospital-based services and procedures at hospitals across Virginia.
Available price estimator tools can help users gain insight about potential out-of-pocket costs for needed care. The information available through such tools is based on hospital prices. What patients ultimately pay for health care services is based on provider prices as well as the insurance coverage they have.
"Virginia hospitals are committed to caring for the communities we serve, helping people lead healthier lives, and working to educate the public about how our health care system functions," said Peter M. Mulkey, the CEO of Clinch Valley Health and the chair of the VHHA Board of Directors. "The publication of this new online tool demonstrates our continued commitment to advancing those values."
VHHA's new online resource includes links to hospital price estimator tools; hospital files of 300 shoppable services in lieu of a price estimate tool; a listing of hospitals' machine-readable files that describe items and services, standard charges, and more; and financial assistance policies for Virginia hospitals.
Many Virginia hospitals provide deeply discounted services and even no-cost care for qualifying low-income patients. In 2020, Virginia hospitals provided $432 million in charity care to patients. Virginia hospitals also continue to cover the state share of costs for Medicaid expansion, which has enabled more than 671,000 low-income Virginians to gain health coverage. In state fiscal year 2023, Virginia hospitals will fund $547 million in state costs to support the program.
The U.S. Centers for Medicare & Medicaid Services (CMS) requires hospitals to post online a machine-readable file and either a consumer-friendly file with at least 300 shoppable services or a price estimator tool so consumers can shop and compare costs between providers. The dashboard is compliant with these standards and other applicable federal and state price transparency requirements.
Publication of this new online tool is a continuation of efforts by Virginia hospitals to promote health care price transparency.
The Virginia Hospital & Healthcare Association is an alliance of 110 hospitals and 25 health delivery systems that develops and advocates for sound health care policy in the Commonwealth.