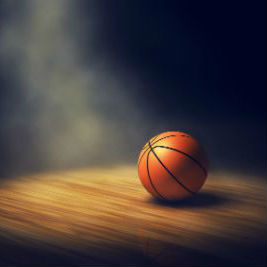 OK, so, we're trying, to have some fun, keep our minds off, specifically here, playing out the 2020 NCAA Tournament.
I had Seth Megginson, our resident NCAA Tournament Bracketologist, on with me today on a live stream to go game-by-game through what would have been Thursday's action in the NCAA Tournament, based on his final 68-team field.
Here's what we got:
Albany
West Regional
#11 Texas defeats #6 Penn State
# Villanova defeats #14 UC Irvine
South Regional
#6 Iowa defeats #11 UCLA
#3 Seton Hall defeats #14 Belmont
St. Louis
Midwest Regional
#7 Illinois defeats #10 Utah State
#2 Creighton defeats #15 Arkansas Little Rock
East Regional
#10 Indiana defeats #7 St. Mary's
#2 Kentucky defeats #15 Western Kentucky
Spokane
Midwest Regional
#12 Stephen F. Austin defeats #5 Ohio State
#13 Vermont defeats #4 Louisville
West Regional
#1 Gonzaga defeats #16 Robert Morris
#9 Rutgers defeats #8 Michigan
Tampa
South Regional
#5 BYU defeats #12 Yale
#4 Wisconsin defeats #13 North Texas
#10 Marquette defeats #7 Michigan
#2 Florida State defeats #15 Hofstra
Six upsets on Day 1, including two that leave us with a 12-13 matchup in the Midwest, feeding into, possibly, #1 Kansas.
Friday at 9 a.m. EDT, Seth and I get back together for a live podcast to go through Day 2 action.
Story by Chris Graham