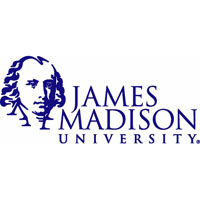 James Madison University's outstanding science, technology, engineering and mathematics (STEM) programs have earned the school a place in MONEY's ranking of 25 Great Colleges for Good Science Students.
To make the list, a college had to score well in MONEY's rankings and have welcoming admissions rates. JMU ranked No. 59 in MONEY ranking and has a 66 percent admissions rate. According to Payscale.com, early-career median salary for STEM majors is $57,000.
Data for the ranking was compiled from the U.S. Department of Education, Peterson's, PayScale.com and MONEY/College Measures.
The complete listing of great colleges for good science students is available at time.com/money/4203233/great-science-colleges-for-good-students.