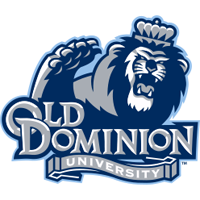 Middle Tennessee jumped out to a 24-0 lead with 7:01 to play in the second quarter as the Blue Raiders defeated the Old Dominion Monarchs 41-28 on Friday night at Foreman Field at S.B. Ballard Stadium.
This marked the first Friday night football game for the Monarchs and also the first Conference USA home game in school history.
Neither team scored in the first quarter, but MTSU started the second quarter strong. The Blue Raiders tallied 24 unanswered points by the 7:01 mark. ODU scored for the first time at the 2:37 mark when Taylor Heinicke found Antonio Vaughan for a 27-yard touchdown to go into the intermission down 24-7.
The Monarchs scored first in the third quarter to cut the deficit to 10 when Heinicke found Vaughan for the second time at the 7:01 mark. Middle Tennessee answered with a score of their own to go up 31-14 with 4:55 left in the quarter. For every ODU score the rest of the game, MTSU answered to secure the 41-28 win.
Heinicke went 29-for-44 to total 362 yards. He threw for four touchdowns, with his longest being a 54-yard pass. However, he was sacked six times throughout the game. Zach Pascal and Vaughan led all recievers, recording 110 and 105 yards, respectively. Vaughan tallied three touchdowns as well. Martez Simpson led the defense with 11 tackles, while T.J. Ricks and D.J. Simon each had nine tackles apiece.
Austin Grammer threw for two touchdowns, going 25-for-30 on the night and rushed for 67 yards. Jordan Parker picked up 158 yards on the ground on 31 carries. Marcus Henry made four catches for 83 yards for MTSU. Chris Brown netted seven tackles and Shubert Bastien recorded 2.5 sacks.