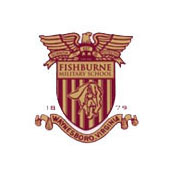 The Fishburne Military School postgrad basketball team is opening up its Wednesday practice to the community with a Midday Madness event that will feature the third-ranked Caissons and a variety of fun games for fans.
The event begins at 5 p.m. with introductions of the team, whose 2013-2014 roster includes Jabari Craig, a 6'11" center from Canada who recently committed to Southern Cal.
A dunk contest is set for 5:15 p.m., and beginning at 5:30 p.m., there will be a series of cadets/kids games.
The event is free and open to the public.
More information on FMS postgrad basketball is online at www.FishburnePGBasketball.org.