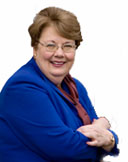 Yesterday I wrote to our students and employees to express my deep concern about an incident that occurred on The Corner, and to provide information about immediate steps that I have taken in response. As the safety and security of our students is my primary concern, I write today to share this information with you.
At about 12:45 a.m. on March 18th, one of our students was injured while Virginia Alcoholic Beverage Control (ABC) agents were attempting to take him into custody on the sidewalk in front of Trinity Irish Pub. University Police and Charlottesville Police arrived on the scene shortly after the incident occurred. We have not yet clarified all of the details surrounding this event, but we are seeking to do so as quickly as possible.
Later that morning I met with Charlottesville Police Chief Tim Longo and University Police Chief Mike Gibson in an effort to learn more about the incident. Furthermore, because ABC is a state agency, I contacted the Governor's office to ask for an independent investigation of the incident. In response, Governor McAuliffe has asked the Secretary of Public Safety to initiate an independent Virginia State Police investigation into the use of force in this matter. This investigation is underway.
Members of our community should feel safe from the threat of bodily harm and other forms of violence. Today, our community stands unified in our commitment to seeking the truth about this incident. And we stand united in our belief that equal treatment and equal justice are among our fundamental rights under the law.
To read a statement on this incident from Marcus Martin, Vice President for Diversity & Equity, and Maurice Apprey, Dean, African-American Affairs, please click here.
– Message from UVA President Teresa Sullivan