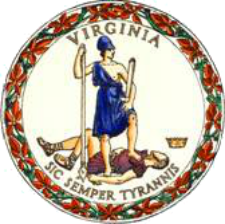 Governor Terry McAuliffe recognized businesses for their ongoing commitment to creating employment opportunities for Virginia's veterans at the Virginia Workforce conference, hosted by the Virginia Chamber of Commerce.
The 669 Virginia businesses certified under the Virginia Values Veterans (V3) Program hired over 18,000 veterans, doubling the private sector commitment in a year.
"Virginia has the fastest growing population of veterans in the nation, and we have an obligation to give back to those who served our country," said Governor McAuliffe, speaking at the conference. "The V3 program has been central to our efforts – encouraging companies to prioritize and maintain goals to hire and retain veterans. The V3 program's success is outstanding, and is attributed to the hard work of the programs staff and the commitments made to employ our veterans by hundreds of companies across Virginia. We will continue our efforts to ensure Virginia is a leader in veteran services and is the best place for our brave military personnel to live and raise a family."
The V3 Program works with companies across the Commonwealth to recruit, hire, and retain military veterans in the workforce. In August 2014, Governor McAuliffe challenged the V3 Program to double their success rate and get 10,000 veterans hired by V3-certified companies in four years. Under the leadership of the program's manager, Andy Schwartz, and the outstanding commitment to veterans by companies across Virginia, the V3 program achieved their goal 900 days ahead of schedule. Governor McAuliffe has since challenged the program to redouble their success and get 20,000 veterans hired by January 2018. Today's announcement, that the V3 programs exceeded the 18,000 benchmark, signals the program is on pace to reach the 20,000 hired veterans goal by January 2017.
"Making veterans a part of the new Virginia economy is a top priority for Governor McAuliffe," stated John C. Harvey, Jr., Virginia Secretary of Veterans and Defense Affairs. "Today's event brought together leading educators, employers, human resources managers, veteran groups, and policymakers to explore opportunities to help Virginia companies implement solutions for filling urgent workforce demands with a high quality supply of skilled veterans."
To recognize the significant commitment of Virginia businesses to hiring veterans, Governor McAuliffe presented 22 awards to employers in three categories: the V3 Governor's Award recognized employers for the total number of veterans hired in Virginia, the V3 Perseverando award recognized companies for their perseverance in making Virginia the most veteran-friendly state in the nation in which to work and the Commonwealth award which recognized employers for outstanding strategic contributions to the V3 Program.
The V3 Governor's Award winners are:
Enterprise Employer Category (1,001 employees)
Large Employer Category (301-1,000 employees)
Medium Employer (51-300 employees)
Small Company (1-50 employees)
State Agency (Large)
Virginia Department of Corrections
State Agency (Small)
Virginia Department of Labor and Industry
The winners of the V3 Perseverando Award are:
Dominion Enterprises, Inc.
Stratford University
ITA International
Prism, Inc.
Virginia Department of Corrections
The winners of the Commonwealth Award are:
Virginia Department of Human Resource Management
Northern Virginia Technology Council
Virginia Chamber of Commerce
Virginia Association of Workforce Directors
Employer Support of the Guard and Reserve
Virginia National Guard
Virginia Veteran and Family Support
Virginia State Approving Agency
Virginia SHRM State Council
Virginia Employment Commission
Virginia Economic Development Partnership
"Veterans hold incredible skill sets and possess a myriad of vital successful traits that every employer can benefit from," said Virginia Department of Veterans Commissioner John L. Newby, II. "We are honored to recognize these companies at today's ceremony and look forward to recognizing additional V3 certified partners in the future."
About the Virginia Values Veterans (V3) Program
The Virginia Values Veterans (V3) Program is a Commonwealth of Virginia, Department of Veterans Services Program. V3 helps employers understand, design and implement nationally recognized best practices in recruiting, hiring and retaining veterans. To learn more, please visit http://www.dvsv3.com.