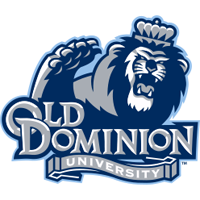 Despite Old Dominion having procession of the ball just 2:28 minutes less than Marshall, the Monarchs suffered a 56-14 setback in Conference USA action against The Herd on Saturday afternoon at Foreman Field at S.B. Ballard Stadium.
Marshall jumped out to a 28-0 lead with 5:21 left to play in the first quarter, before Zach Pascal scored off a Taylor Heinicke pass with 36 seconds on the clock. The Herd continued to increase their lead, scoring twice in the second quarter to take a 42-7 lead into the intermission.
The Herd opened the second half with two more scores to go up 56-7 with 5:32 left to play in the third quarter. ODU picked up its second score of the game, this time off a 27-yard run from Ray Lowry at the 7:06 mark in the fourth quarter to reach the final 56-14 tally.
Heinicke went 10-for-25 with one touchdown for 85 yards on the day. Lowry led ODU's rushing with 131 yards on 16 carries, while Antonio Vaughan gained 24 yards in the air off of three catches. Phil Paulhill netted six tackles, while Gary Scruggs and Christian Byrum had five apiece.
Rakeem Cato threw for 198 yards and two touchdowns, as he went 18-23 with two interceptions for Marshall. Gunnar Holcombe came in at quarterback toward the end of the fourth and finished the game 3-for-4 for 39 yards. Devon Johnson led all rushers with 198 yards and three touchdowns and Remi Watson added 102 yards and two scores. Tommy Shuler picked up 81 receiving yards on nine catches and two touchdowns. A.J. Leggett, Taj Letman and Jermaine Holmes each recorded six total tackles for Marshall. James Rouse added five tackles, including 2.5 for a loss.