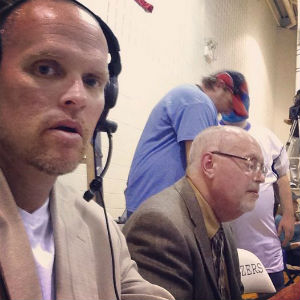 Former Virginia Gov. Bob McDonnell will be sentenced next week on convictions in his 2014 corruption trial. The one-time rising Republican star faces a decade in prison, but will McDonnell really get that much time? Augusta Free Press editor Chris Graham and host Jim Bresnahan discuss the McDonnell sentencing on WREL-1450AM in Lexington, Va.
Chris and Jim also talk about the upcoming 2015 Virginia General Assembly session. Will state legislators risk going to overtime in the session with elections on the horizon in November?
Then the discussion turns to the world of sports and Thursday's college football playoffs. Chris breaks down Oregon's 59-20 win over Florida State and Ohio State's 42-35 win over Alabama and gives his early thoughts on the Jan. 12 national championship game.
The NFL and the start of ACC basketball wrap us up.
Listen