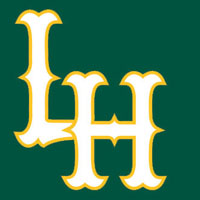 Johan Camargo's sacrifice fly in the 11th inning gave the Lynchburg Hillcats their 11th walk-off victory of the season, 6-5 over Myrtle Beach at Calvin Falwell Field Sunday night. The victory kept Lynchburg tied with Wilmington in the Wild Card standings with eight days remaining in the regular season.
After the Myrtle Beach (76-54) pitching staff combined to retire 12 batters in a row from the seventh inning through the 10th, Levi Hyams walked to lead off the 11th and advanced twice on consecutive balks by Abel de los Santos. With Hyams at third and one out, Camargo hit a deep fly ball to the right fielder Lewis Brinson to earn his second RBI as a Hillcat. It marked the 18th time Lynchburg claimed a victory in its final at-bat. The Hillcats own the best record in the Carolina League in extra innings at 8-1.
Cody Fassold (3-0) received the win after tossing a scoreless 11th inning with two strikeouts. De los Santos (5-2) only allowed one baserunner while striking out four in 3.1 innings, but his one baserunner decided the game. Daniel Watts did not factor into the decision after six strong innings to begin the game, holding the Pelicans to two runs and six hits in that time.
Lynchburg (64-67) held a 4-1 lead early thanks to a three-run third inning. Blake Brown hit a one-out double and scored two batters later on a single by Sean Godfrey for his first RBI at the Advanced-A level. Kevin Ahrens doubled home Godfrey, and an RBI single by Jose Martinez capped off the frame.
With the Hillcats leading 4-1 entering the fourth, each team plated one run. Ryan Cordell singled for the Pelicans and cut the score to 4-2 on a sacrifice fly by Nick Vickerson. Lynchburg's answer came from an RBI single by Brown that drove in Yenier Bello. Brown ended the contest 2-for-5 with an RBI and a run scored.
The Hillcats' initial run came in the first inning after Eric Garcia doubled and scored on a base hit by Ahrens. Ahrens leads the team with 60 RBIs. Myrtle Beach responded with one run in the second to tie the game when Chris Grayson doubled, and Luis Mendez singled afterward.
Lynchburg concludes its regular-season home schedule with a 6:05pm contest against Myrtle Beach Monday night. Wes Parsons (4-6, 4.86) takes the mound for the Hillcats against lefty Chad Bell (5-3, 3.75). Gates open at 5pm for the home finale, and the game will be broadcast on 97.9 The Planet beginning at 5:40pm.