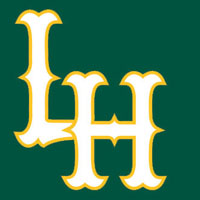 The Lynchburg Hillcats were held scoreless through eight innings by two of the top prospects in the in the White Sox organization on their way to a 5-1 loss to the Winston-Salem Dash. Tyler Danish, the 55th overall pick in 2013, tossed six scoreless innings. Carlos Rodon, the third overall pick in 2014, then pitched the seventh and eighth. Will Skinner finally put the Hillcats on the board with a solo shot in the ninth.
Danish (5-2) earned the win as he struck eight and limited the Hillcats (21-22, 55-58) to just two hits. Both hits belonged to Emerson Landoni who went 2-for-3 in the game.
The Dash (24-20, 53-59) took a 2-0 lead in the third inning. Daniel Watts surrendered four singles including an RBI knock to Keenyn Walker. Cleuluis Rondon moved Walker into scoring position with a sacrifice bunt, and Courtney Hawkins drove in Walker with a single. Jason Coats followed with a two out infield single to third base. Hawkins tried to advance to third, but was thrown out on the relay from first base to end the inning.
With a runner at first base and one out in the bottom of the fourth, second baseman Levi Hyams flipped the ball too high to the shortstop Landoni. A possible double play ball instead resulted in runners at first and third for the Dash. Michael Marjama hit a sac fly to center field and Justin Jirschele grounded out to end the inning. It was 3-0 Dash.
The first three batters hit safely in the fifth for the Dash. Rondon tripled to score Walker, and Hawkins doubled scoring Rondon. Watts (2-4) finished the fifth inning but would suffer the loss. He allowed five runs, four earned, on nine hits. He walked no one and struck out two.
Rodon relieved Danish in the seventh. The first round pick out of NC State pitched a 1-2-3 seventh. He then walked a batter and gave up a single in the eighth, but stranded both runners. He struck out a pair in his two blank frames.
Skinner's home run in the ninth was his team-best 11th of the season, and just his second on the road this year.
The Hillcats are off Monday, but will be back in action Tuesday night in Salem against the Red Sox. First pitch is at 7:05pm. The Hillcats On-Deck Show presented by Amtrak Virginia will go on the air at 6:40pm. Erik Wilson and Kyle West will have the call on 97.9 The Planet.