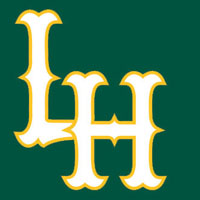 Jose Martinez went 3-for-6 with a season-high four RBIs and three runs scored to fuel an offense that posted a season-best 13 runs on 15 hits in a 13-5 Lynchburg Hillcats victory at LewisGale Field Tuesday night. Daniel Carroll added a three-hit performance, while Levi Hyams went 2-for-4 with a triple and tied his career high with three RBIs.
Lynchburg (56-58) trailed early by a 2-1 score after four frames, but that changed quickly when the Hillcats outscored Salem (52-59) 9-2 over the next two innings.
Emerson Landoni, Daniel Carroll and David Nick collected consecutive singles to left field to load the bases with no outs in the fifth. After Hyams struck out swinging, Martinez hit a three-run triple off the left-center field wall. Justin Bloxom drove in Martinez with a sacrifice fly to right field, which put the Hillcats up 5-2.
The Red Sox came back with two runs in the bottom of the fifth. Jose Vinicio singled with one out and advanced to second on a wild pitch. He scored on a two-out RBI single from Carlos Asuaje. Jantzen Witte then ripped a double down the third base line, and Asuaje scored from first base.
Jarett Miller (8-7) left the game after the fifth inning and earned the victory after allowing four runs on seven hits in five innings. Simon Mercedes (2-9) took the loss after surrendering five runs on six hits in five frames. Nate Hyatt struck out four as part of two scoreless innings out of the Hillcats bullpen.
With a 5-4 lead entering the sixth, Lynchburg broke the game open with a five-run frame. Tyler Tewell hit a one-out double, Landoni walked, and Carroll drove in Tewell with a single. Two batters later, Hyams hit a triple into the right-center field gap to give Lynchburg an 8-4 lead. An error by Vinicio on a Martinez grounder allowed the inning to continue and Hyams to score. Martinez advanced to third on a ground-rule double by Bloxom and came home on a wild pitch to make it 10-4 Hillcats.
With control of a 10-4 lead in the eighth, Lynchburg added three more runs. Hyams drew a leadoff walk, and Martinez lined a double down the left field line to knock him in. Skinner plated Martinez two batters later with a base hit. With two outs in the inning, Tewell hit a high fly ball to right field that Aneury Tavarez dropped. Skinner scored from first on the error to make the margin 13-4.
Matty Johnson capped off the scoring  for the night when he hit an inside-the-park home run in the bottom of the ninth. A fly ball off the right field wall rebounded more than 50 feet away from Skinner, and Johnson used his speed to circle the bases and make the final score 13-5.
Salem struck first in the contest when Aneury Tavarez continued his season-long success against the Hillcats, ripping a two-run homer in the second inning. The Salem outfielder has now hit four home runs against the 'Cats this season and 11 on the year.
Lynchburg answered in the top of the fourth. Hyams led off with a walk, and Martinez singled to put runners at first and second. Bloxom flew out to right field, which allowed Hyams to tag and advance to third base. Skinner then bounced into a 5-4 fielder's choice, driving in Hyams and cutting the deficit to 2-1 at the time.
Lynchburg and Salem square off again Wednesday night at 7:05pm. Blair Walters (3-0, 3.38) will start the Hillcats. Salem has not determined its starter yet. Coverage from LewisGale Field will begin with the Hillcats On-Deck Show presented by Amtrak Virginia at 6:40pm on 97.9 The Planet.