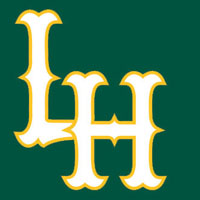 The Lynchburg Hillcats pounded the Frederick Keys 11-1 tonight. The first six Hillcats reached base and scored in the first inning. The 10-run victory was the largest of the season for the Hillcats surpassing a 10-1 win at Potomac back on May 20.
The Keys (16-18, 48-53) committed three errors and allowed a passed ball in the first inning. branden kline got two outs and faced 11 batters before getting taken out of the game. The Hillcats (17-18, 51-54) batted 12 and recorded four hits. Justin Bloxom hit a two-run double and Kevin Ahrens added an RBI double as well. Four of the six runs went earned against Kline (6-5), who eventually suffered the loss.
Miguel Chalas relieved Kline and induced a fielder's choice at third base to end the first inning, stranding the bases loaded. Chalas ended up pitching a season-long 4.1 innings and only allowed one run. Tyler Tewell homered in the third innings. It was a solo shot and his seventh of the season.
Blair Walters dealt for the Hillcats. He faced four batters over the minimum while allowing one run on three hits over seven innings. Jason Esposito hit a solo homer in the fourth for the only Keys run on the night. Walters (2-0) struck out seven and earned the win for Lynchburg. He has now allowed just three runs over 13 innings in two starts for the Hillcats.
The 'Cats added four runs in the seventh inning with the help of three hits and three walks. Daniel Carroll, Eric Garcia and Jose Martinez hit consecutive RBI singles, and an error allowed a fourth run to score. Martinez finished the night 3-for-6.
Lynchburg has now won two in a row, out-scoring their opponents 16-1 in their last two games. They take on the Keys again tomorrow night at 6pm. Right-hander Lucas Sims (6-9, 4.60) will start for the Hillcats against a starter to be announced for the Keys. The Hillcats On-Deck Show presented by Amtrak Virginia will go on the air at 5:40pm. Erik Wilson will have the call on 97.9 The Planet.