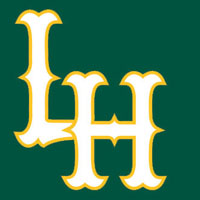 Daniel Carroll scored the only run for Lynchburg on a night that saw the Frederick pitching staff hold the Hillcats to two hits offensively, as Lynchburg dropped its second straight contest to the Keys, 6-1.
Frederick (56-64) took the lead in the second inning on a two-run homer by Tucker Nathans, and the Keys remained in front the rest of the way. It marked Nathans' second home run with Frederick this year, and it drove in Jason Esposito after he singled with one out.
Lynchburg's (62-62) lone run came in the fifth after an infield single by Carroll. He stole second base for his 18th swipe of the season, which leads all current Hillcats. Carroll advanced to third on a Eric Garcia groundout and scored on an ensuing groundout by Kevin Ahrens. Ahrens added to his team-best total with his 57th RBI.
Frederick used a series of extra-base hits to pad its lead over the next three frames. Trey Mancini's solo home run to begin the fifth inning gave the Keys a 3-1 advantage and gave Mancini two homers in as many nights. Jerome Pena opened the seventh with a triple to right-center field and came home on a base hit by Adrian Marin.
Frederick led 4-1 at that point with all four runs being charged to Jarett Miller (8-8), who left the game after 6.1 innings with six strikeouts and one walk. Sebastian Vader (2-4) earned the victory by limiting the Hillcats to one run and two hits in six innings while striking out four. Dennis Torres tossed the final three innings without allowing a baserunner for his sixth save.
Wynston Sawyer and Brenden Webb accounted for the final two runs for Frederick in the eighth. After the pair walked and doubled, respectively, Pena singled them both in to make the final margin 6-1.
Lynchburg and Frederick meet for the final time in 2014 with a 2pm first pitch Sunday. Lefty Blair Walters (4-0, 2.79) matches up with Mark Blackmar (7-1, 3.21). Erik Wilson and Kyle West will call the action on 97.9 The Planet beginning with the Hillcats On-Deck Show presented by Amtrak Virginia at 1:40pm.