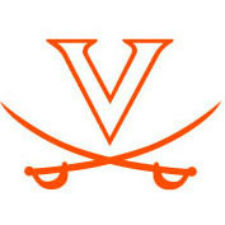 Augusta Free Press editor Chris Graham was courtside at the John Paul Jones Arena in Charlottesville for tonight's basketball game between UVa. (3-1) and Navy (2-3), won by Virginia by a 67-42 final.
Anthony Gill had 18 points (8-9 FG) for Virginia, while Joe Harris had 16 points (7-8 FG), and Mike Tobey and Malcolm Brogdon each had 13 (each 6-10 FG). UVa. shoots 56.6 percent from the field and outrebounds Navy 40-19.
Game Notes
Virginia meets Navy for the first time since Feb. 16, 1974, when the Cavaliers beat the Midshipmen, 91-72. Navy leads Virginia, 31-13, in the all-time series that dates back to 1909-10. UVa has a six-game winning streak against Navy and is 5-1 against the Midshipmen in Charlottesville. Virginia and Navy are meeting for the first time at John Paul Jones Arena.
Virginia is coming off a 70-57 win over Davidson in Charlotte, N.C. The Cavaliers rank fifth nationally in scoring defense at 52.3 points per game, limiting opponents to 34.5 percent shooting from the floor. UVa has outrebounded each of its first three opponents, enjoying a 14.4 average rebound margin. Redshirt sophomore Malcolm Brogdon leads UVa in scoring at 12 points per game, while sophomore Mike Tobey is averaging 11 points off the bench. Seniors Akil Mitchell and Joe Harris are averaging nine and eight points, respectively, and junior Darion Atkins is UVa's top rebounder at 7.7 per game. Freshman London Perrantesmoved into the starting lineup against Davidson and responded with five points, five assists and no turnovers in a team-leading 32 minutes.
First Half
Mike Tobey gets the start, scores first four Virginia points.
Joe Harris hits first three of night at 16:45. Big shot to get him going.
First TV timeout: UVa 7-2 lead, 15:18.
Nice assist from Mike Tobey to Anthony Gill.
Joe Harris 2-3 FG, UVa 11-7 lead at 12:18
Second TV timeout: UVa 15-7, 10:31
Third media timeout: 5-0 Navy run, lead down to 17-12
Joe Harris and Darion Atkins combined 0-4 FT on pair of misses, offensive rebound, and another pair of misses.
8-0 UVa run, Cavs up 23-12, 5:19. Joe Harris has nine points (4-5 FG), Mike Tobey has eight (4-6 FG)
Final media timeout: UVa 27-12, 3:34. Extended 12-0 UVa run.
Half: UVa 32-17
Stats: UVa FG 15-26 (57.7 percent), 20-10 rebounding advantage. Navy FG 7-22 (30.4 percent)
Second Half
First media timeout: Virginia 41-22, 14:18. No drama. Virginia has outscored Navy 25-10 since the 8-minute mark of the first half.
Second media timeout: Virginia 47-27, 11:07. Anthony Gill 10 points (5-6 FG)
Third media timeout: UVa 54-36, 7:26. Joe Harris with 11 and Mike Tobey with 10 to lead the 'Hoos.
Shooting woes: Virginia is 3-13 on threes and 3-9 from the line. Shooting 58 percent from the field overall, but so much of that is post play and shots in the lane.
Final media timeout: Virginia 62-42, 3:15. Navy is 36 percent from the field, staying in the game (such as they are) shooting 7-22 on threes.
Final: Virginia 67-42. Anthony Gill 18 points (8-9 FG), Joe Harris 16 points (7-8 FG), Mike Tobey and Malcolm Brogdon each with 13 (each 6-10 FG). UVa. shoots 56.6 percent from the field and outrebounds Navy 40-19.
Team Notes
• Virginia had four players score at least 12 points for the first time since Feb. 10, 2013 at Maryland
• Navy's 17 first-half points mark the second time this season the Cavaliers have allowed fewer than 20 points in a half (25th time in the Tony Bennett era)
• Virginia had a different starting lineup for the third straight game
Player Notes
• Anthony Gill (18 pts) scored in double figures for the second time this season
• Joe Harris (16 pts) scored in double figures for the second time this season and the 71st time in his career
• Malcolm Brogdon (13 pts) scored in double figures for the third straight game (longest streak of his career) and for the eighth time in his career
• Mike Tobey (13 pts) scored in double figures for the third time this season and the 12th time in his career
• Mike Tobey made his first start of the season and third career
• Caid Kirven scored his first career points (2)
Player Career Highs
• Anthony Gill scored a career-high 18 points
• Evan Nolte tied a career high with three assists
Virginia Record Book
• Joe Harris (1,295 pts) moved into 25th place on Virginia's all-time scoring list, passing Cory Alexander (1,286 pts, 1992-95)