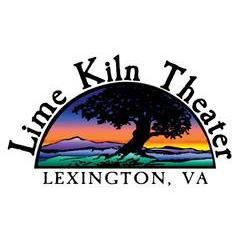 The Lime Kiln Theater Summer 2016 concert series continues on Saturday, July 16, as Turnpike Troubadours take the stage. Doors open at 6:30 p.m., and the show starts at 8.
Advance tickets are sold out. Please visit www.limekilntheater.org on the day of the show for ticket details and show location updates.
Lime Kiln Theater's summer concert series is sponsored by Devils Backbone Brewing Company and Charles W. Barger & Son Construction. Devils Backbone beer, Kind Roots Café food, and Rockbridge Vineyard wine are available for purchase at all shows. An Evening with Turnpike Troubadours is presented by Spencer Home Center and State Farm.
If Turnpike Troubadours are playing in your town, you'll know it. A block or two from the venue, you'll see the crowds lining up. Get closer and you'll start to hear the music – rockin' hard, lashed by burnin' fiddle and guitar, maybe a little rough on the edges but with a deep-rooted soul that's impossible to resist. And if you make it through the door, you'll witness one of the best shows you'll ever see.
Audiences in their home state of Oklahoma and down in Texas have known this for years. It's no longer news when they draw 5,000-plus at Billy Bob's in Fort Worth, sell out three nights in a row at Gruene Hall or turn several hundred away at the legendary Stubb's Bar-B-Q in Austin. Word has spread, though: Their shows in Chicago, St. Louis and elsewhere have pulled in more than 1,000 fans. And they've drawn full houses at Joe's Pub in New York and The Troubadour in L.A., among many other nightspots from coast to coast.
Lime Kiln Arts, Inc. is a non-profit (501c3), operating at Lime Kiln Theater in Lexington. It opened in 1984 and is rooted in and inspired by the magic of a natural, outdoor theater. After a brief hiatus that started in 2012, Lime Kiln Theater is thrilled to present its third straight summer season of live music featuring local, regional and national acts.
For more information, visit Lime Kiln on the web at www.limekilntheater.org, or check out our Facebook page atwww.facebook.com/LimeKilnTheater.