Sports
Liberty sets 2023 nonconference football schedule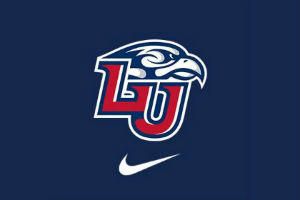 Liberty's adjusted 2023 non-conference football schedule is set, giving the Flames seven home games for the first time since 2013.
The non-conference portion of Liberty's 2023 schedule will feature home games against Bowling Green (Sept. 2), Old Dominion (Sept. 30) and UMass (Nov. 18) and a road contest at Buffalo (Sept. 16).
With three home non-conference games in 2023 and four scheduled home Conference USA games, Liberty will have a seven-game home schedule for the fifth time in program history (also in 1980, 1990, 2008 and 2013).
Since making its announcement about its move to Conference USA in November 2021, Liberty's Senior Associate AD for Internal Operations Mickey Guridy has had to work to deconstruct Liberty's future football schedule.
The Flames had already announced fully completed FBS independent schedules through the 2024 season and single games all the way through the 2030 season.
Guridy, along with the help from Gridiron's Dave Brown, has worked with all of Liberty's previously scheduled opponents to amend or cancel future planned matchups that best meet the current scheduling needs of both programs.
2022 football season ticket information
2022 tickets continue to sell at a record pace for the most anticipated home schedule in Liberty Football history.
Season tickets remain a significant discount for those looking to attend a Liberty Football game this fall. Individuals who plan to attend Virginia Tech ($60) and BYU ($50) for Chairback or Benchback seats, can include the entire season for only $10 more ($120) for a season ticket. Liberty faculty and staff can purchase season tickets starting at just $96, a 61% savings!
The Flames Ticket Office has already sold over 6,500 football season tickets for the 2022 season (5,801 sold in 2021), which features the best home schedule in program history.
Additionally, luxury indoor seats, outdoor club seats, premium member seats and the new cabanas at Williams Stadium are already sold out for 2022 and less than 400 member seats remain unsold.
To purchase season tickets, visit www.LUFootball.com or call the  Flames Ticket Office at 434-582-SEAT (7328).
Liberty is just one of five FBS teams in the country who have won a bowl game each of the last three seasons, joining Alabama, Georgia, Kentucky and Louisiana.
The Flames capped off an 8-5 season with a convincing 56-20 win over Eastern Michigan in the LendingTree Bowl on a nationally televised game on ESPN in Mobile, Ala., on Dec. 18.
Join the Flames Club (www.LibertyFlamesClub.org) today to become a part of the fastest rising football program in the country and prepare yourself for the excitement of the 2022 season.