Kroger is holding job fairs in its stores in western Virginia Saturday to fill approximately 150 jobs.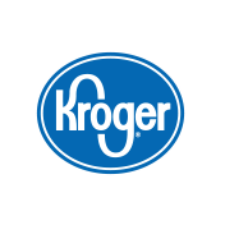 Applicants can go to any of the 40 Kroger stores in western Virginia, Bluewell and Princeton, WV and Tri-Cities Tennessee for interviews between 11 a.m. and 4 p.m. Saturday.
Kroger has stores in western Virginia, including Abingdon Appomattox, Bristol, Clifton Forge, Charlottesville, Harrisonburg, Lexington, Lynchburg, Martinsville, New River Valley, Rocky Mount/Smith Mt. Lake, Roanoke Valley, Staunton and Waynesboro. Fairs also will be held in Johnson City and Kingsport, TN and Bluewell and Princeton, WV.
Interested persons should apply online at jobs.kroger.com.  Applicants are asked to bring their resumes to the interviews, which do not require an appointment.
Most open jobs are for part-time positions. The jobs are in all areas of stores.
"Kroger provides competitive wages and excellent benefits," said Allison McGee, spokesperson for Kroger's Mid-Atlantic Division. "Kroger is a place where you can come for a job and stay for a career."  She noted that many store managers and executives started as part-time clerks.
About Kroger's Mid-Atlantic Division
The Mid-Atlantic Division operates 121 stores, 118 pharmacies and 93 fuel centers in Virginia, West Virginia, North Carolina, Tennessee, Kentucky and Ohio.  Headquartered in Roanoke, the Mid-Atlantic Division is dedicated to making a difference in the communities it serves by supporting hunger relief, women's health, our troops and their families, and local schools and grassroots organizations.  Kroger is also a strong supporter of the Salvation Army, American Red Cross and organizations that promote the advancement of women and minorities.  In 2016 Kroger's charitable giving is $287 million.  Fortune magazine named Kroger the "most generous company in America."
For more information, visit www.kroger.com.