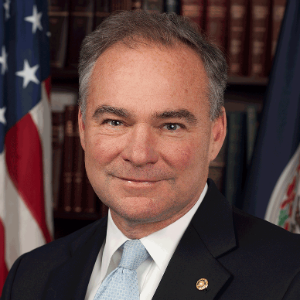 U.S. Senator Tim Kaine, a member of the Senate Armed Services Committee, released the following statement on President Trump signing into law the Fiscal Year 2019 National Defense Authorization Act (NDAA), which includes a majority of Kaine's military spouse employment provisions and many of Kaine's other priorities for Virginia, including a pay raise for servicemembers and support for shipbuilding.
Kaine was instrumental in shaping the legislation through the Armed Services Committee process and served as a conferee in the Senate.
"Just over a year ago I started meeting with military spouses, advocates, and the business community to discuss solutions for bringing down the high unemployment rate among military spouses. With final signature of the annual defense bill, the majority of my provisions to help military spouses get jobs have been signed into law. It shows a commitment from Congress and the executive branch that we understand the struggles military spouses and their families face in service to the nation and recognize that we can make their lives a little easier through expanded career opportunities, improved education, increased access to affordable child care, and additional counseling resources. I'm proud this bipartisan bill will support our troops with a much-deserved raise, make smart investments in Virginia's shipbuilding industry, and help keep the country safe," Kaine said.