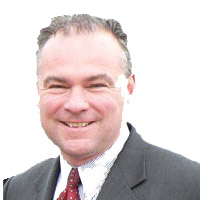 U.S. Senator Tim Kaine released the following statement on final passage ofThe Veterans Access, Choice and Accountability Act of 2014 to improve veterans' access to health care and address serious problems facing the Department of Veterans Affairs (VA):
"Today we took a major step toward restoring the trust of our veterans and fixing the systemic issues that have plagued the VA," said Kaine, who was an original co-sponsor of the Senate version of the bill. "This legislation ensures veterans receive timely care by helping the VA hire more staff and giving patients the option of accessing private care if they live far away from a VA facility or are facing long wait times. It also increases accountability by requiring an independent assessment of the care at VA medical facilities and giving the VA Secretary authority to fire or downgrade senior executives for poor performance or misconduct. I'm proud that Congress was able to work across party lines and reach a compromise that makes much-needed improvements to veterans care."
In June, Kaine joined U.S. Senators Bernie Sanders, John McCain, Jeff Merkley, and Richard Burr to introduce The Veterans' Access to Care through Choice, Accountability and Transparency Act of 2014,the Senate bill that was a basis for the compromise legislation passed today.