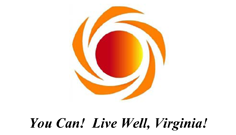 Chronic Disease Self-Management Education (CDSME) Coordinator Joyce Nussbaum and James Madison University (JMU) student intern Shannon Regan presented information about CDSME to 19 first year JMU Huber Learning Students on March 25.
The Huber Learning Community takes a different approach to introducing pre-professional health students from different majors into community-based experiential learning in the health field. These students seemed very interested in CDSME and the supporting health behavior models.
More at http://ValleyCDSME.com.