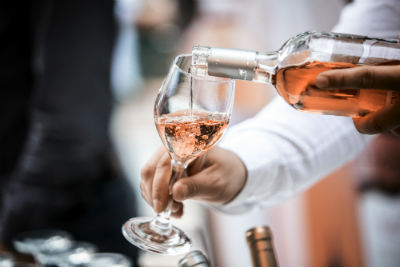 Rockbridge Vineyard and Brewery presents its 29th annual Summer Breeze Festival on Saturday, July 9, from 10 a.m. to 6 p.m.
The event features beer, wine, food, music and vendors.
Jimmy O will perform from noon to 3 p.m. For more than 40 years, Jimmy O has performed the most loved classic music from the 50s to the 90s.
The Ruckus will play from 3:30 p.m. to 6 p.m. The Ruckus is a bluegrass band that performs a mix of traditional and contemporary bluegrass with a modern flair to their music.
Attendees should bring lawn chairs, popup tents or blankets.
Island Wheels, a Caribbean Fusion truck, will be at the festival.
Admission is $10 per person.
Wine club members may attend for $5 per person – and receive a complimentary glass of wine with their admission.
Children are admitted with a donation of an item to the SPCA. This can be canned or bagged food for dogs or cats, litter, blankets or towels.
Rockbridge Vineyard & Brewery is located at 35 Hill View Lane in Raphine.
All proceeds from the event benefit the Augusta Regional SPCA.
For more information, visit rockbridgevineyard.com/festivals/