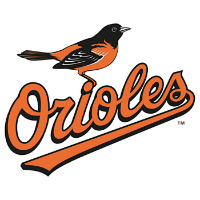 Manny Machado and Matt Wieters homered, but it wasn't enough for the Orioles as Toronto held on for a 4-3 win Tuesday night.
Mike Wright (1-1, 5.73 ERA) gave up three runs on six hits in six innings, striking out four and walking three.
UVA alum Tyler Wilson surrendered a run on two hits in two innings of relief for the O's (8-4), who have lost four of their last five.
Machado and Wieters each had two hits for Baltimore.
Marcus Strowman (3-0, 4.13 ERA) got the win for the Blue Jays, giving up three runs on seven hits in seven innings, striking out three and walking one.