On Tuesday, Hyundai Hope On Wheels® will present Children's Hospital of Richmond at VCU with a $250,000 Hyundai Scholar Hope Grant.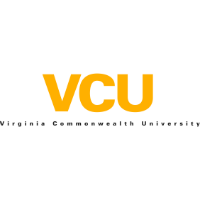 The funds will support the pediatric cancer research of principal investigator Seth Corey, M.D., professor and chief, Children's Hospital Foundation Endowed Chair in Pediatric Cancer Research.
The grant will be presented to Corey during a Hope On Wheels Handprint Ceremony. Immediately following the presentation, local children battling cancer will dip their hands in paint and place their handprints on a Hyundai Santa Fe to commemorate their experiences with pediatric cancer. The car will be driven around the country to various children's hospitals in September during childhood cancer month.
In September alone, Hope On Wheels will award 40 research grants totaling $8.5 million to institutions nationwide. This brings the organization's donation total to $130 million since Hyundai joined the fight against pediatric cancer in 1998. With this latest grant, Hope On Wheels has awarded more than $505,000 to CHoR.