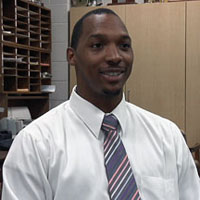 Fishburne Military School postgraduate basketball coach Ed Huckaby Jr. has announced his staff for the upcoming 2012-2013 season.
Coastal Carolina graduate Derrick Robinson is back for a second season on Huckaby's staff. A co-captain of the Chanticleers' team in his senior year in 2002-2003, Robinson came to Fishburne after a stint as the head basketball coach at Loris High School in Conway, S.C., and service as an assistant coach at Socastee High (Myrtle Beach, S.C.) and Henry Wise High (Forestville, Md.).
Robinson also brings experience as a counselor in the famed Morgan Wooten Mason-Dixon Summer Camp.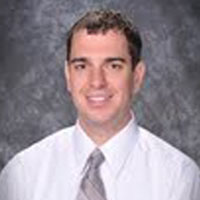 There will also be two first-year coaches on Huckaby's staff. Jeff Schoenle comes to Fishburne after having spent one season at St. Joseph's College in Rensselaer, Ind. During his time at SJC, an NCAA Division II institution, he was involved in creating scouting reports, film breakdown, individual player workouts, and recruiting.
Prior to St. Joseph's College, he spent two years at Maine Central Institute in Pittsfield, Maine, as an assistant coach with the postgraduate basketball team. In his tenure at MCI, the Huskies posted a record of 35-25, which included a 20 win season and NEPSAC Class AAA championship in 2010-2011.
A native of Fort Wayne, Ind., Schoenle holds both a bachelor's and master's degree from Purdue University.
He and his wife, Shelley, reside in Waynesboro.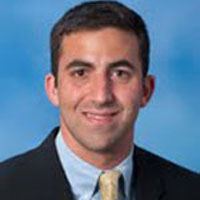 Brian Benator comes to Fishburne from the University of Tennessee at Chattanooga, where he served as the director of basketball operations from 2009-2012.
Prior to Chattanooga, Benator spent the 2008-09 season with NCAA Division II program, North Georgia College and State University as the graduate assistant.
In his new role as assistant coach at Fishburne, Benator will assist in all aspects of the program, including on-floor instruction, recruiting, academic monitoring, and the day-to-day operations of the program.
"I'm very thankful for the opportunity that Coach Huckaby, Col. Zinser, and the administration have given me," Benator said. "I'm excited to work with our players, staff, and administration in continuing the championship level tradition at Fishburne."
Benator received his bachelor's degree from the University of Georgia and his master's degree from the University of Tennessee at Chattanooga and resides in Staunton.