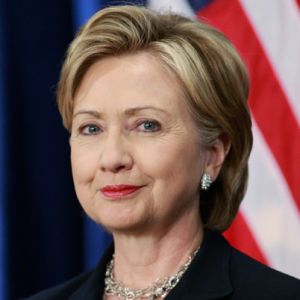 Hillary Clinton released wide-ranging set of proposals to better support our military families.This further builds on the extensive veterans plan she laid out last November
Hillary Clinton's dedication to our military families is long standing and personal. As the daughter of a Navy chief petty officer, she knows firsthand the importance of supporting our men and women in uniform and their families who serve alongside them.  She has fought for military families throughout her career.
As First Lady, she met with sick veterans and researched Gulf War Syndrome and became the point person for the Clinton administration on the issue. As a Senator and a member of the Senate Armed Services Committee, she repeatedly worked to preserve and protect critical compensation and benefits for our military families, including working across the aisle to help expand benefits afforded to surviving spouses. As Secretary of State, she worked closely with Congressional and Pentagon leaders to do the best job possible for service members and their families. And as President, she will continue to make it a top and personal priority to support our service members and their families.
Among other proposals, Clinton's plan calls for:
Ensuring that family leave policies meet the needs of our military families and increasing access to child care for all service members in the Active Duty and Reserve who need it, both on- and off-base.
Enhancing opportunities for military spouse employment and breaking down antiquated rules, such as onerous state credentialing, that lead to military spouse under-employment. A recent study showed that unemployment and under-employment of military spouses costs the U.S. economy almost $1 billion per year.
Creating flexibility around military moves by allowing families to continue receiving their housing allowance for up to six months after a military member's Permanent Change of Station (PCS) move under common-sense circumstances.
Standing side-by-side with families through transition out of the military, making jobs services and transition programs more widely available to loved ones during the months and years after a service member leaves the service.
Establish "Joining Forces," launched by the Obama administration, as a permanent part of the Executive Office of the President, to continue building partnerships between the public, private and nonprofit sectors in support of the military and veteran community.
Directing senior White House and Department of Defense civilian and military leadership to conduct a series of town hall meetings to hear directly from service members and their families about their needs and ensure we meet our promises. Clinton will personally request and receive a thorough report and 12-month implementation plan on priority areas for improvement based on these town halls, covering anything from schooling to housing to health care to deployment support based on the needs of our military families.
Ensuring military children receive a high-quality education and the resources to succeed. This includes preserving and protecting the Post-9/11 GI Bill, making it a lasting part of the nation's social contract for those who serve and their families, including its provisions for transfer of educational benefits to spouses and children of military personnel.
Read the full fact sheet for Hillary Clinton's military families agenda here.