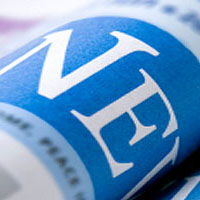 Heifetz on Tour, the touring and outreach arm of the Heifetz International Music Institute, hits the road this fall for a three-city concert series with a special appearance in Staunton on Thursday, October 8 at Francis Auditorium on the campus of Mary Baldwin College.
The Tour features two of the Institute's outstanding 2015 alumni: violinist Madison Vest and cellist Kevin Mills,  along with faculty pianist and audience favorite Carlos Avila in a concert program entitled "Baroque, Classical and Rococo."  The program includes Baroque-era favorites by Bach and Handel, Tchaikovsky's virtuosic "Rococo Variations," for cello and piano, and a complete performance of Beethoven's masterful "Archduke" Piano Trio. (Ticket information below).
First stop on the Heifetz on Tour program is Charlotte, NC where these brilliant, rising stars make their debut at the renowned Bechtler Museum of Modern Art, on Tuesday, October 6, as part of the Bechtler's Music and Museum program that integrates image, music and conversation to foster a deeper understanding of particular works.  After the Staunton residency, which will include school appearances and private performances, the touring troupe will perform at a by-invitation-only concert in Washington, DC, on October 10th.
Meanwhile, later in the month another group of Heifetz on Tour performers will return to Jamestown, RI for a weeklong residency starting Monday, October 19.  In partnership with the Jamestown Arts Center, Heifetz '15 alums Erica Gailing, viola; Chloé Kiffer, violin; Mo Mo,cello; and pianist Hsin-Chiao Liao will hone their communication and performance skills while performing in unconventional spaces, unique to the Ocean State, including lighthouses, bird sanctuaries and social media start-ups!
The week culminates with a spectacular Saturday night concert on October 24 at the Jamestown Arts Center.
This Tour concludes with a performance in Dobbs Ferry, NY, in a presentation by the Performers of Westchester on Sunday, October 25. Joining Heifetz Institute Chamber Music faculty member Andy Simionescu, the Heifetz artists will take the stage showcasing their talents in an inspiring program of masterworks that includes Dvorak's "American" String Quartet and Robert Schumann's Piano Quartet, Op. 44.
All proceeds from the October 8th concert will benefit the Institute's 2016 Shenandoah Scholarship Campaign, an initiative to secure $200,000 in Scholarship funds for the Institute's 20th anniversary.
Seats can be reserved for the October 8th concert, by making a tax- deductible donation, online at www.heifetzinstitute.org, or by calling 540.907.4446.
Concert schedule as follows:
Tuesday, October 6 at 7:30 pm at the Bechtler Museum of Modern Art, Charlotte, North Carolina
Thursday, October 8 – 7:30 PM at Francis Auditorium, (Mary Baldwin College) Staunton
October 19-October 24 – Residency at Jamestown Arts Center, Jamestown, RI
October 25 at 3:00 PM with Performers of Westchester in Westchester, NY
About the Artists
Kevin Mills, a 2015 Heifetz student, is currently pursuing his Masters Degree in cello performance at The Juilliard School.  A top prizewinner of several prestigious competitions including the recent Rio Hondo Symphony's Young Artist Competition, Kevin is also an emerging solo artist and has performed concertos with the Four Seasons and Pacific Youth symphonies, as well as the CSUF, where he was also principal cellist, and Saarburg International Symphony orchestras.
2013 and 2015 Heifetz alumna Madison Vest has a multifaceted career as a performer which spans from recital performances at the Kimmel Center in Philadelphia to Carnegie Hall, to appearances with orchestras including the Pittsburgh Symphony, the Richmond Symphony, and the Music City Orchestra—just to name a few—to festival performances such as The Aspen Music Festival, The Summit Music Festival, among others.
Hailed for his "beautiful command of tone and mood…and unruffleable savoir-faire" (San Francisco Chronicle), his "layers of emotional expression" (The Examiner) and his "level of artistry that seem far beyond his years" (Contra Costa Times), Heifetz (and Juilliard School) pianist Carlos Avila is one of the most in-demand pianists in the classical music scene. His concerts have taken him across North and South America, Europe, and Asia.