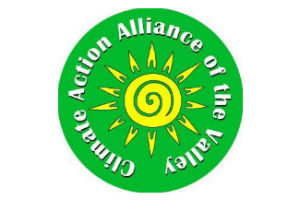 Climate Action Alliance of the Valley and 50by25 Harrisonburg announce a public peaceful action at Court Square in downtown Harrisonburg on Tuesday at 5:30 p.m.
The climate action group is partnering with People vs. Fossil Fuels, a coalition of more than 1,200 groups, calling on President Joe Biden to declare a climate emergency and stop the federal approval of new fossil fuel projects.
The group is demanding a stronger response, particularly from the federal government, to the climate crisis, said Andrew Payton, vice chair of Climate Action Alliance of the Valley.
Harrisonburg's Climate Emergency Choir will take part in the event.
According to a news release: "We will stand, reflect, and sing as we call on President Biden to take immediate action. This is a critical moment in history — a time to join our hearts, voices, and spirits together to ensure a just and sustainable future for all."
For more information, visit https://peoplevsfossilfuels.org.