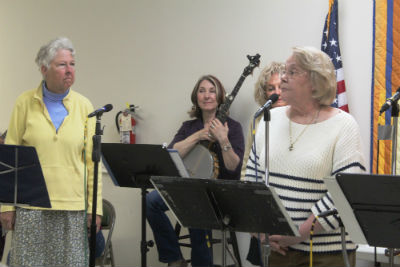 Over 65 performers, members, staff and community friends attended Mrs. C's Pickers and Singers annual Gospel Concert on April 24 at the Maury River Senior Center.
VPAS Executive Director Jeri Schaff recited "Ten Things I Learned at a Senior Center" to the audience.  She invited everyone to join us for our 10th Anniversary festivities in May for Older Americans Month.  Jeri thanked the packed crowd for their extraordinary support and enthusiasm throughout the last ten years.
Mrs. C's Pickers and Singers is one of the many groups that Buena Vista, Lexington, and Rockbridge County region has grown to revere.