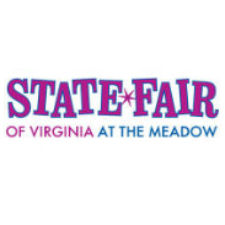 The winner of this year's State Fair of Virginia giant pumpkin competition broke his own record.
Last year Ricky Atkins of Southampton County took home a blue ribbon for a pumpkin weighing 879.5 pounds. This year Atkins topped his 2016 entry with a whopping 972.6-pounder.
The giant pumpkin and giant watermelon judging was held Sept. 30.
Hank Houston of Spotsylvania County took home first place for his 226.7-pound watermelon. Houston holds the State Fair record for the largest pumpkin, which weighed in at 1,340.7 pounds in 2015.
"Both the giant pumpkin and watermelon winners this year were grown from seeds produced by past State Fair winners," Houston noted.
The giant pumpkin and watermelon weigh-in is an annual crowd favorite at the State Fair. This year's winning entries can be viewed through Oct. 8, the final day of this year's fair, in the horticulture tent behind the Meadow Pavilion at The Meadow Event Park.