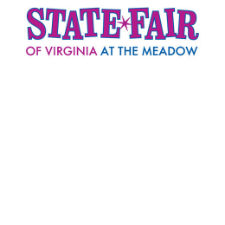 At the Kentucky Derby, the horses trot onto the track at the call to the post. At this year's State Fair of Virginia, Rosaire's Royal Racers will heed the "call to the pork."
A longtime favorite of fairgoers, the popular porcines will be back this year with speedsters like Harry Hambone, Shakin Bacon, Katy Piggy Perry and others, ready to go snout to snout on their 180-foot racetrack called Pork Chop Downs. But they don't run for the roses. These champions run for the cookie—a tasty crème-filled bait waiting at the finish line. "Running," however, might not be the most accurate description when the Vietnamese potbellied pigs hit the track. No less a crowd pleaser than the swifter Yorkshires and Durocs, the rotund racers waddle for the cookie.
For Wayne Rosaire and his daughter, Pamela, pig racing is a family affair. Rosaire started Rosaire's Royal Racers in 1991. Pamela, 23, is now co-owner and self-described "eighth-generation circus." The Rosaires make their home in Bostwick, Fla., but travel the fair and festival circuit 10 months out of the year.
And they travel in style, in a specially outfitted RV called the Porcine Palace. The lower section of the vehicle, complete with air conditioning, is home for the hogs. The humans' living quarters are upstairs.
Fairgoers will be able to root for their favorite pigs during four shows each weekday and five shows daily on the weekends.
The 2014 State Fair of Virginia will open Sept. 26 and run through Oct. 5. Information is available at StateFairVa.org.
The State Fair is held each fall at its permanent home at The Meadow Event Park in Caroline County. The fair's mission is to increase agricultural and natural resource awareness and interest through educational programs, exhibitions and competitions in a fun, family-friendly setting.