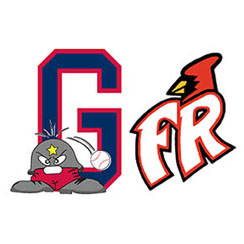 Front Royal battered Waynesboro pitching for 21 hits, and Corey Sessions limited the Generals to six hits in a complete-game effort in a 14-1 Cardinals laugher Sunday night at Linco Park at Kate Collins Field.
Sessions (3-0) struck out two with no walks in an efficient, effective performance for Front Royal, throwing just 81 pitches, 56 for strikes.
Front Royal broke the game open with a trio of big innings, getting three in the third, the big blow being a two-run homer by Bobby Lang, four in the fifth, all unearned off Waynesboro starter Brett Sasse (0-1) after a two-out error by first baseman Kevin Phillips opened the floodgates.
The Cardinals added five in the sixth off reliever Jordan Harmon.
Waynesboro got its lone run in the fourth when Jeremy Taylor led off with a single, stole second, advanced to third on a grounder by Michael Brosseau and scored on a sacrifice fly by Clayton Taylor.