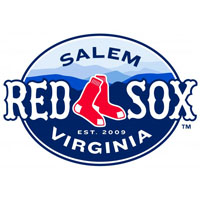 The Keys plated five runs in the first and cruised to a 10-3 win over the Salem Red Sox on Thursday evening at Harry Grove Stadium, preventing the Sox from gaining a game on Carolina, who lost to Lynchburg 6-2 in Zebulon. With four days remaining (in which Salem has five games) in the regular season, the Sox have a one game lead over the Mudcats in the race for the Southern Division wild card spot.
Salem southpaw Cody Kukuk failed to retire any of the first five batters he faced, with the Keys batting around for five runs on four hits and three walks in a lengthy first inning. Adrian Marin and Trey Mancini collected consecutive RBI doubles, while Jason Esposito chipped in with an RBI single that helped the Keys race to a 5-0 lead.
The narrative of the night might have been very different if Salem had capitalized on its early opportunities. The Sox loaded the bases in the first inning with two outs against Keys starter Sebastian Vader, but came up empty. In the second inning, a bases-loaded, nobody-out proposition resulted in a respectable two-run output, but the Sox again loaded the bases and failed to produce anything with two outs in the fourth inning. For the night, the Sox went 2-for-11 with men in scoring position and stranded 11 men on base.
Vader waded through deep water but somehow avoided the undertow through five precarious innings, in which he allowed six hits and five walks, but only two runs, earning the victory. Kukuk recovered from a nightmare first to pitch into the fourth, but suffered the loss, allowing seven runs (five earned) on six hits and five walks over three and two-thirds.
Five different Keys finished with multiple hits, with newcomer Austin Wynns leading the way by driving in three runs in his Frederick debut. Jantzen Witte led the Sox with two hits, while Matty Johnson registered one hit and two walks to extend his consecutive games on base streak to 30 in a row.
The Sox will wrap up their series in Frederick on Friday night, with Jacob Dahlstrand scheduled to take the mound opposite Mark Blackmar. First pitch is set for 7 PM.