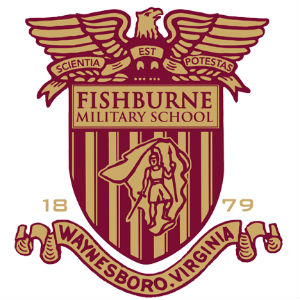 Military schools and JROTC units around the world took a little time on Saturday to celebrate the 100th anniversary of ROTC.
Every JROTC unit worldwide was required to host a 5K Fun Run in honor of the event. Fishburne Military School chose to take things one step farther by incorporating the Fun Run with the FMS Alumni Weekend events and adding a cake-cutting ceremony to the scheduled Review Parade.
If all of this sounds like routine, dry, army-style "fun" to you, then the Corps of Cadets and JROTC Department at Fishburne have a surprise for you. FMS chose to add an additional event to honor the centennial … a short, light-hearted, video birthday card was produced and sent along to US Army Cadet Command with FMS' compliments.
In the video, FMS cadets utilize their JROTC skills and training to successfully deliver the 100th Anniversary cake on time to the celebration in the FMS Quadrangle. Appeal Productions (Harrisonburg, VA) proposed the story line and FMS JROTC took the cake and ran with it … literally.