Down one at the break, the Fishburne Military School postgrad basketball team turned up the intensity on defense on Miller School in the second half in a 107-87 win Thursday night in the opener of the FMS Best Western Caisson Shootout.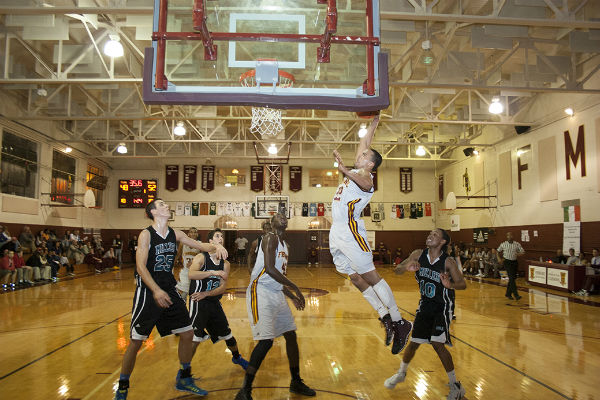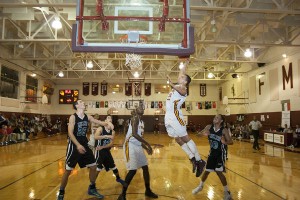 Miller led by as many as eight points in a back-and-forth first half that saw Fishburne, ranked #2 in this week's NextUp Recruits national postgrad basketball poll, still trailing by four with the ball as the final seconds ticked down. Point guard Jordon Talley (6'0", 180, Richmond) hit an off-balance three at the buzzer to cut the lead at the break to one at 54-53.
It was all Caissons (11-1) in the second half. An early 8-2 run gave Fishburne a five-point lead, and an 18-9 run midway through the half pushed the margin to 18 at 94-76.
"When the second half started, we got back to us. It was the guys being themselves, getting back in the flow of things," assistant coach Aaron Drakeford said.
The game was the first for FMS after a lengthy holiday break.
"We had a lot of turnovers, a lot of mistakes on defense. Second half we really cleaned that up. I think the break was a factor. But once we got into the flow of the game, we made things easier for ourselves," said James Rucker (6'4", 185, Knightdale, N.C.), who led four Caissons in double figures with 19 points.
Shamiek Sheppard (6'6", 215, Brooklyn) had 15 points, while Talley and Mo Sallah (6'8", 205, Falling Waters, W.Va./Mount St. Mary's) each had 14.
Fishburne is off tomorrow as the rest of the tournament field, which includes fifth-ranked Hargrave Military Academy, eighth-ranked Massanutten Military Academy and ninth-ranked Believe Prep, takes center stage at the Shootout.
FMS plays Kiski School (Pa.), whose roster features Marquette recruit Satchel Pierce, at 3 p.m. Saturday, and finished the Shootout on Sunday at 5 p.m. against Rise Academy (Pa.).
More online at www.FishburnePGBasketball.org.